Roof Repair and Roof Replacement
Protect your home with our complete roofing services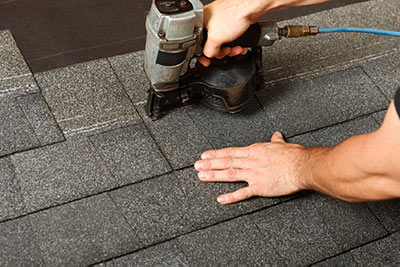 Our expert roofers can handle everything from roof leaks to damaged shingles to full replacement.
Keeping your roof in good condition is a priority for any homeowner. William Mackay Roofing are the local experts for complete roof repair and roof replacement services, and we can help you get the perfect solution for your home in the DC and surrounding areas. We work with a variety of quality roofing materials, allowing us to provide the necessary products for all types of roofing needs.
If your home has a roof leak, storm or wind damage, or a roof that's past warranty, give us a call today or contact us online to get a free estimate on the complete roofing services you need for your home!
Our roof repair services
Proper roof maintenance is essential to maximizing the lifespan of your roof. Here are some key warning signs to look for as part of regular maintenance or after a storm.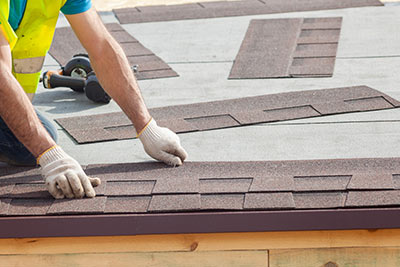 All roofs eventually need replacement, and we can provide a quality roof in a variety of materials.
Signs of water damage in the attic or on the ceiling, or a visible leak
Gaps or cracks with visible sight lines from the attic out the roof
Missing, torn, cracked, or curling shingles
Reduced amount of granules or bald spots on shingles
Discolored shingles, moss growth, and sun damage
Damaged flashing, fascia, gutters, or soffits
Most roofing problems are weather-related, though pests and general wear and tear of time can also weaken your roof. Our experts can provide you with a full inspection, recommend the best services for your needs, and give you the full roof repair your home needs.
Complete roof replacement
Our roofing materials
Asphalt shingles
Metal roofing
Rubber roofing
Slate roofing
Every roof needs to be replaced eventually, whether because of severe damage or an expiring warranty. There are a few key reasons homeowners typically get a roof replacement:
Severe damage: This is the most common reason for roof replacement, and it's usually caused by a storm or a falling tree. If you have a major roofing problem, we can provide complete replacement and weatherproofing, protecting your home from leaks, wind damage, and other issues.
Repeated repairs: Different roofing materials have different lifespans, but all roofs eventually need replacement. If you frequently have issues like sections of broken shingles or small leaks and have repeatedly repaired your current roof, it's probably time for replacement. We can evaluate your roof and recommend the best solution for your home.
Expired warranty: Another common reason for roof replacement is an expired warranty. A roof that is past warranty not only is no longer effectively protecting your home, but is putting you at risk for a major expense if unexpected damage happens. When your roof's warranty is up, don't hesitate to contact us for a replacement.
Aesthetic upgrade: Of course, a roof replacement doesn't always have to be the result of an unfortunate event. Many homeowners choose to replace their roof simply to improve their home's appearance and value. If you're updating your home's exterior, a roof replacement is a great way to further improve curb appeal and property value.
Call the local DC and surrounding area experts at William Mackay Roofing today to get a free estimate on any of our roof repair or replacement services. Our experienced professionals are here to help you get the right services and materials for your home so that you can enjoy a roof that looks great and provides the protection you need.